Christopher Cozier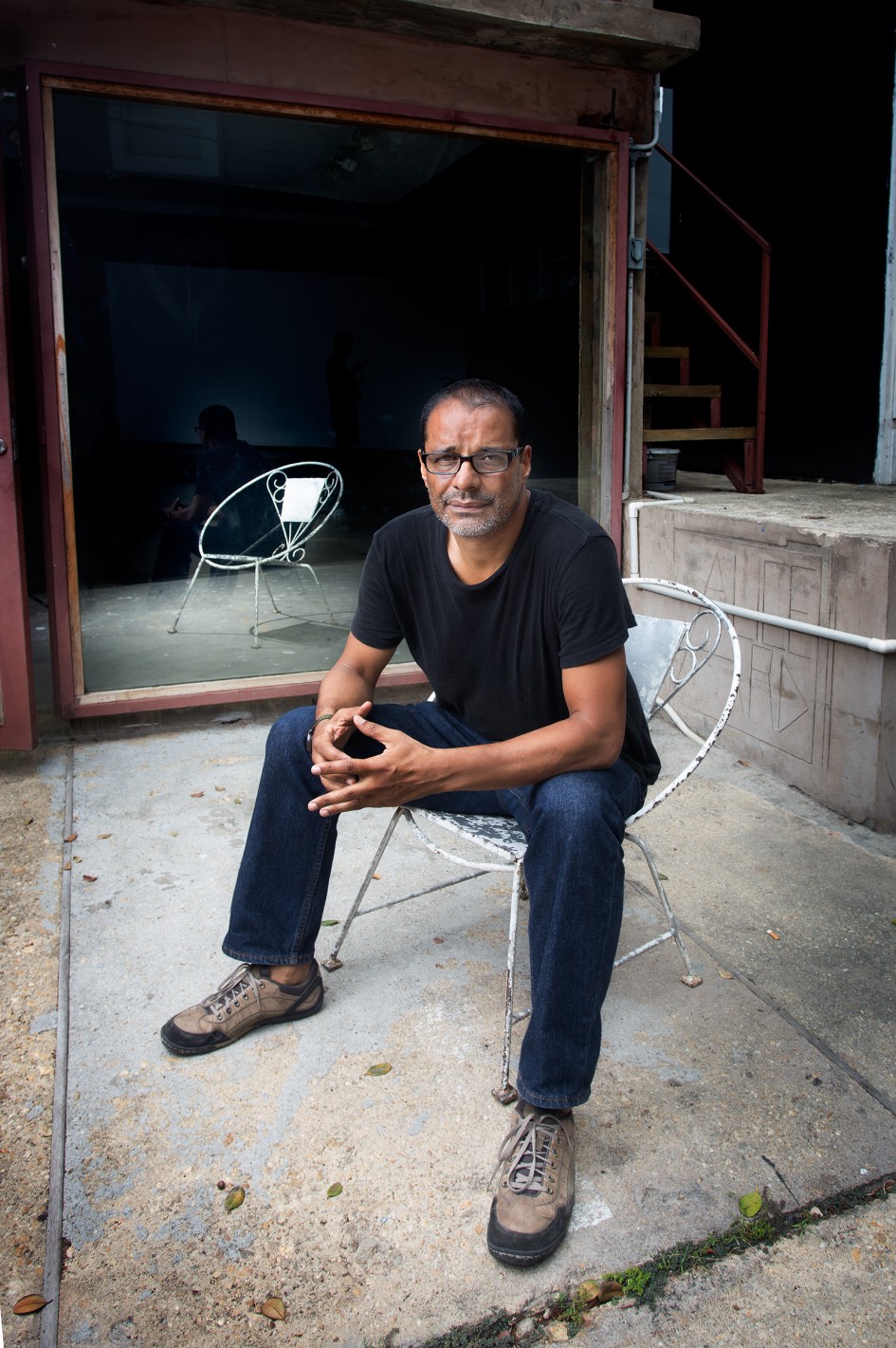 Christopher Cozier is an artist and writer living and working in Trinidad. A 2013 Prince Claus Award laureate, he has participated in a number of exhibitions focused upon contemporary art in the Caribbean and internationally. Since 1989 he has published a range of essays in a number of catalogues and journals.
Cozier was part of the editorial collective of Small Axe, A Caribbean Journal of Criticism (1998-2010). The artist has been an editorial adviser to BOMB magazine for their Americas issues (Winter, 2003, 2004 & 2005). The artist was a Senior Research Fellow at the Academy of The University of Trinidad & Tobago (UTT) (2006-2010) and was Artist-in-Residence at Dartmouth College during the Fall of 2007 . A documentary produced by Canadian video artist and writer, Richard Fung entitled Uncomfortable: the Art of Christopher Cozier ( 2006).
He was a co-curator of the exhibition Paramaribo Span which opened in 2010 and its related blog and publication. He was also a co-curator of "Wrestling with the Image" which opened in 2011.
The artist was a SITE Santa Fe –SITE lines, Satellite Curatorial Advisor for 2014.
In 2016 the artist participated in the Rauschenberg Foundation Rising Waters residency and the exhibition Where is Here at MoAD in San Francisco.
Cozier is one of the founders and co-directors of 
Alice Yard
.